The key premise of my recent book Connected Leadership is that professional relationships underpin executive success. Within the book I talk about the three key relationships you need to develop within any stakeholder group if you want a project to reach its full potential. That number of relationships has subsequently increased to four following some client feedback.
Within any stakeholder group you'll find people who implement key decisions and who are going to naturally have a stake in decisions made that impact their work; people who influence key decision makers and budget holders; introducers and intermediaries who open the doors and can get you in front of the right people and people who can give you key insights and ideas.
Where a lot of leaders fall down is in identifying those key stakeholder groups. Some of them are obvious, we all recognise the need to reach out and build strong relationships with key influencers in client organisations, among our peers, at senior levels of management and across our industry.
But are you taking a key stakeholder group for granted, one who can make all of the difference?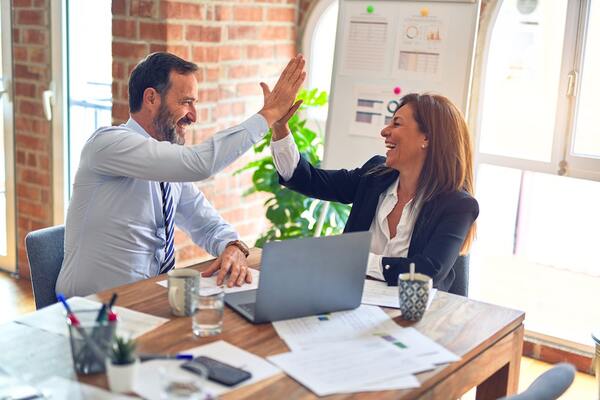 There are many books and articles that focus on how leaders can inspire their teams successfully or which teach the art of management. But how often do we focus on getting the relationships with our team right?
For me, one thing inspires staff above anything else. Yes, a good salary and benefits package helps and working conditions and culture play a role. But good people can always find similar or better options elsewhere.
Relationships are different though. You can't offer a strong relationship in a contract or guarantee one in a job offer. We spend most of our waking lives at work, it's not hard to understand how a strong connection with the person we work for can engender loyalty and inspire us to produce better results.
How much focus are you sparing for your relationships with the individual members of your team? Not the team as a whole, as important as that might be, but on a one-to-one basis. Great leaders understand that members of their staff are motivated in different ways and, as a result, need to be engaged with in the way each person will respond to. When it comes to relationship building, one size definitely does not fit all.
When I talk about a strong relationship with team members, I'm not suggesting that you take everyone out for meals or drinks. Professional relationships are much more nuanced than that. Above all, people want to feel valued, listened to and respected. And they want to respect the person who leads them.
Honest, transparent and vulnerable communication often lie at the heart of building strong relationships between leaders and their teams. That transparency and vulnerability helps to lower any walls of distrust or scepticism between team and leader and also ensures that team members feel valued as they are entrusted with the leader's doubts, concerns and decision making process.
Find the time to speak to individuals across your team and get to know them. Put your agenda to one side; don't talk about their work – talk about them. Find out what makes them tick, what interests them, their ambitions in work and outside and, most importantly, what they want from you.
This has been a vital role for leaders over the last year where their teams have been working remotely for the first time, making that personal connection even harder. But it's an approach that should be maintained even in our normal working environment.
Get to know your team members, build strong relationships with them individually and you will find that they will work harder towards your goals, stay with you for longer and encourage other exciting talent to join you.
When it comes to professional relationships, leaders really do need to start with those closest to them.